More information
Somavedic Anthracite harmonises our home and our body from toxic and chemical influences, and neutralizes the effects of EMF and geopathogenic zones. It has been primarily developed to support the immune system* and post-covid psychological challenges. It may also foster intuition, improve concentration, and the Grounding system. Anthracite is not designed to harmonize water - it is designed as a complementary model to the Sky, Medic Green Ultra, Vedic, Amber and Amber Sun models.
Anthracite, being the oldest and highest quality high carbon black coal, is an excellent absorber. It can absorb heavy metals, chemicals, chlorine, pharmaceutical residues, pesticides, antibiotics, etc.). Coal has an irreplaceable place in medicine.
*Although Anthracite does not guarantee that you will not become ill, it may help with the healing and recovery process.
Elimination of influences: EMF, geobiological faults, excessive free radicals
Environment: apartments, family and multi-generation houses, bioresonance centers, doctor's offices, schools, shopping malls
Corpus: mouth-blown anthracite glass, silver plated inside
Heart: Tesla's coil, zircons, semi-precious stones, precious stones, cut crystals in geometric confirguration, precious metals (Au, Ag, Cu, Pd, Zn)
What's included?
Shipping and returns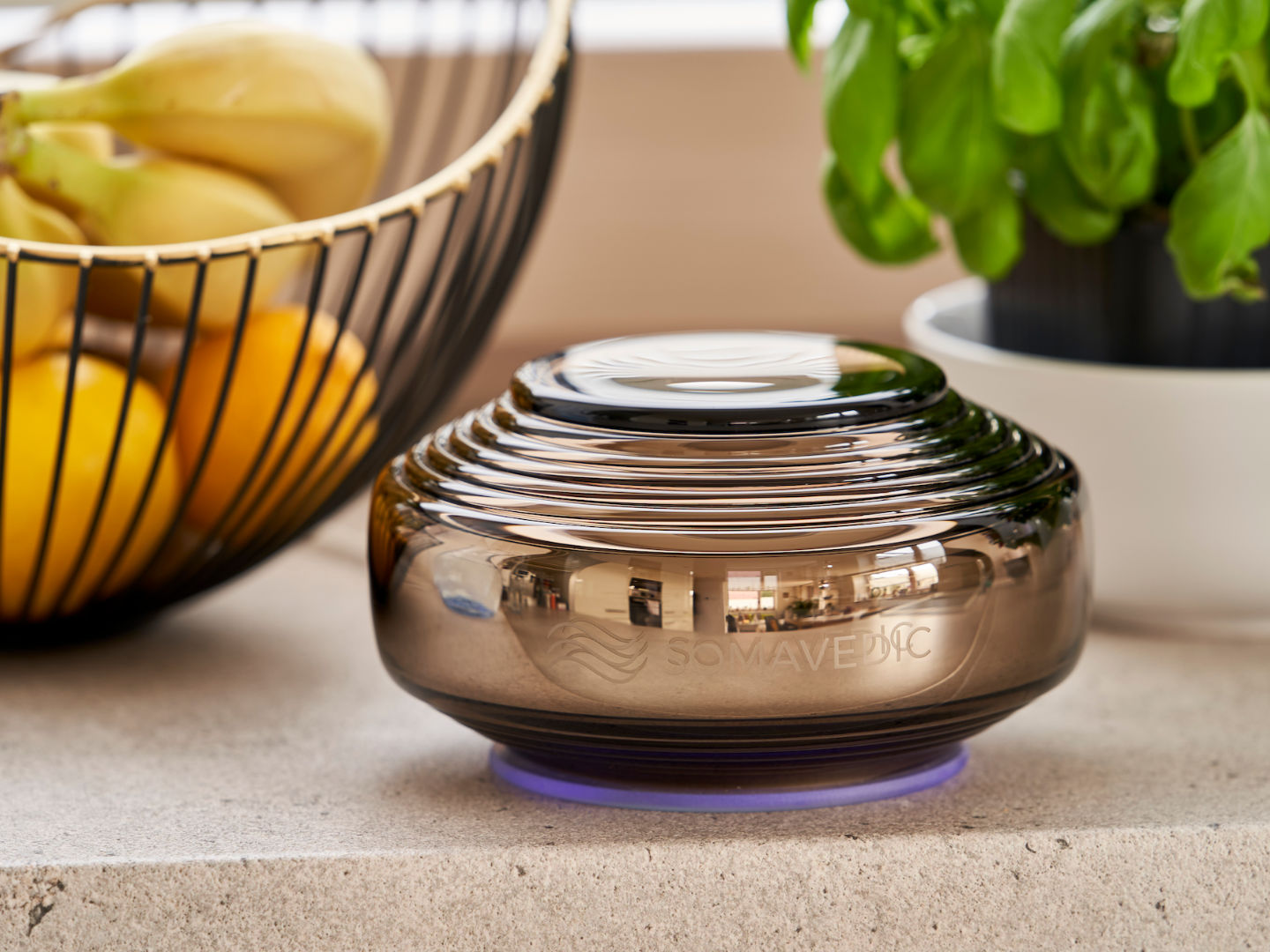 Harmonisation to help you let go of everything useless
The Anthracite model has been developed on the solid foundation of the Cobalt model and is enriched with the power of the Anthracite crystal that is able to improve your psychological state. This model can boost your intuition, concentration level and reduce depressive tendencies.
Proven positive effects
Somavedic has been tested throughout time by different independent laboratories and is proven to have positive results on our cells and bodies. Its effects lead to improved speed of cell regeneration and it has positive effects on HRV, cardiovascular and nervous system. Most of all, people experience better sleep and have more energy during the day.

"I put the Somavedic devices all over my property. I have one over in my zen den, which is my biohacking meditation cottage in my backyard. I also keep one in my office near the WiFi router and use it to harmonize my water. When something restructures water it always gets my attention."
Luke Storey

"Game Changer right here! The best battler of EMF and 5G in the game!"
David Nurse

"I've placed my Somavedic in my office, where the majority of my electronics reside, and noted a significant rise in my heart rate variability (HRV) during the times I spend in my office [...] I was skeptical, but won't argue with my consistently positive HRV results."
Ben Greenfield