More information
Somavedic Ruby focuses on the support and harmonization of interpersonal relationships in the broadest sense. We recommend it as an add-on model extending the Sky, Vedic, or Amber models.
The intention was to create a model, which would, apart from the standard functions, also support spiritual growth, encourage kindness and open hearts. Ruby is popular especially among women, who can feel its potential immediately.
Ruby promotes spiritual growth
Stimulates heart chakra activity puts the heart in balance
It evokes positive dreams and clear visual images

It encourages pineal gland activity
Thanks to the protective effect of this stone, you can work harder during arguments and clashes.

In emotional life, the ruby ​​appears as a dynamic stone.
It stimulates desires and enthusiasm in the heart.
Ruby ​​is a crystal that supports the need to socialize with humans and induces sexual activity
As for the body, ruby ​​helps to overcome exhaustion and lethargy. It impersonates strength and energy while lowering hyperactivity.
Elimination of influences: 3G, 4G, EMF, Geopathic zones, Free radicals
Environment: Everywhere where there's a need to "open hearts"- family houses and apartment blocks, rehabilitation centers, spiritual centers, meditation rooms, etc.
Body: Hand-blown crystal with an admixture of rubies (sanded)
What's included?
Shipping and returns
Bring up your feminine greatness!
We have created a unique composition of the standard functions from the Medic Green Ultra and added the Ruby-powered spiritual growth. The Ruby crystal takes the lead to promote spiritual growth and kindness, but also to support for your heart chakra. Ruby is popular especially among women who can feel its potential immediately.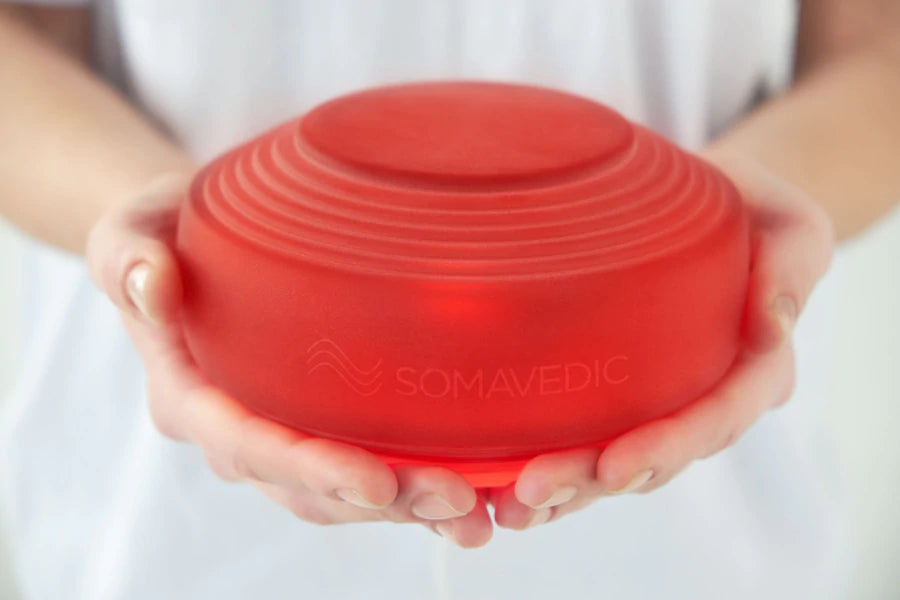 Proven positive effects
Somavedic has been tested throughout time by different independent laboratories and is proven to have positive results on our cells and bodies. Its effects lead to improved speed of cell regeneration and it has positive effects on HRV, cardiovascular and nervous system. Most of all, people experience better sleep and have more energy during the day.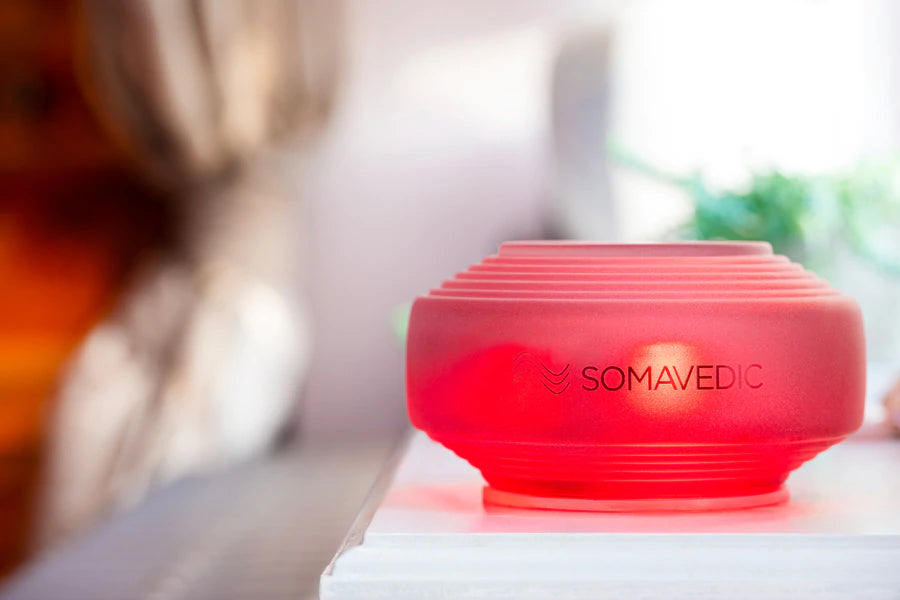 "I'm all for bridging the gap between science and spirituality, and Somavedic have definitely done that [...] As soon as I plugged the Somavedic in, I felt the energy that it emitted, immediately"
Candy Marx

"I've tried dozens of 'emf protection/harmonizing' devices over the years, and sadly very few of them have any noticeable effect. The good news for me and you is that @somavedic_international works. Being extremely sensitive to EMF, I knew I felt better when I installed these gorgeous units in my home (this one is the blue- light-free Ruby model)."
Luke Storey

"Protect yourself from EMF. I have a Somavedic and all the EMF protective devices around to counteract any harmful frequencies."
Melissa Ambrosini